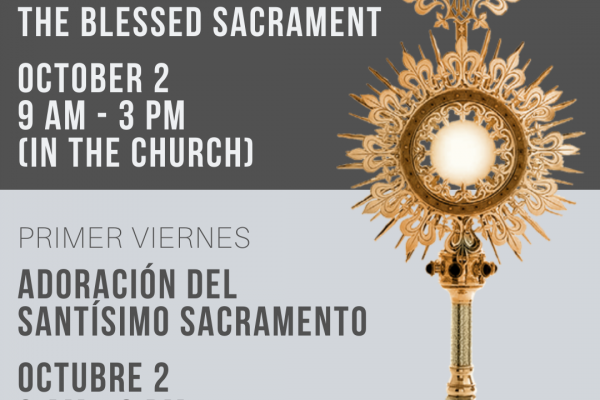 ADORATION OF THE BLESSED SACRAMENT October 2nd from 9 AM to 3 PM (in the Church) PRIMER VIERNES ADORACIÓN DEL SANTÍSIMO SACRAMENTO Octubre 2, 9 AM – 3 PM (en…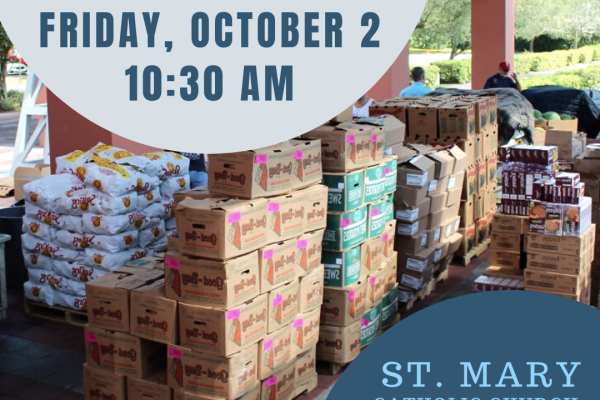 Friday, October 2nd at 10:30 AM For more information, contact Deacon Mike Murphy at mmurphy@stmaryrockledge.org or (321) 735-7591.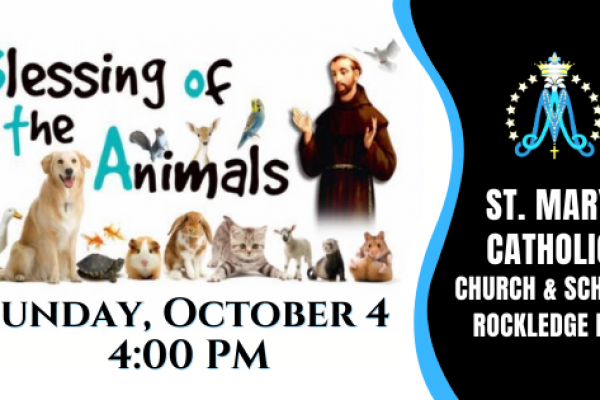 Sunday, October 4th at 4:00 PM Please join us for our annual Blessing of the Animals. In celebration of the Feast Day of St. Francis of Assisi, all are invited…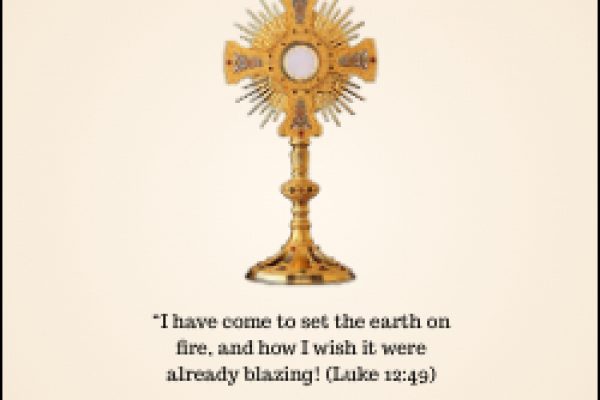 On Friday, October 2nd, Young Adults will gather in the Main Assembly for a Holy Hour starting at 6:30 PM.