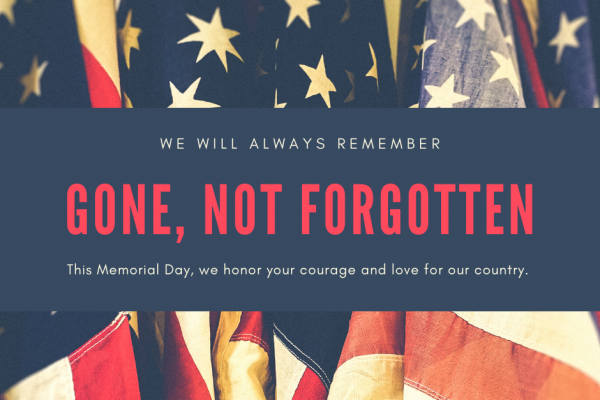 The Parish Office will be closed Monday, May 29 in observance of Memorial Day. La oficina estara cerrada Lunes, Mayo 29 para día de los Caídos. Prayer for Memorial Day…
Join us Sunday, April 16 to pray the Divine Mercy Chaplet with Eucharistic Adoration at 3:00 PM in the Church.
The Parish Office will be closed Easter Monday, April 10. The Church will close after morning Mass. We will resume normal business hours on Tuesday, April 11. Happy Easter!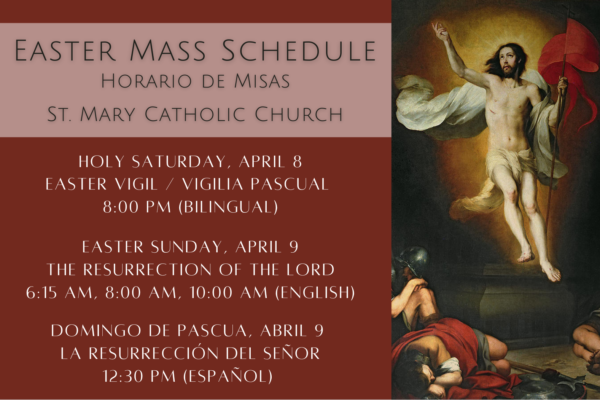 Holy Saturday, April 8 Easter Vigil / Vigilia Pascual8:00 PM (Bilingual) Easter Sunday, April 8 The Resurrection of the Lord6:15 AM, 8:00 AM, 10:00 AM (English) Domingo de Pascua, Abril…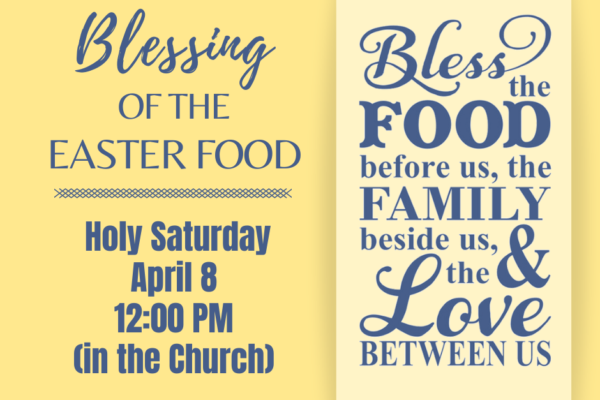 Holy Saturday Join us on April 8 at 12:00 PM for the Blessing of the Easter Food.