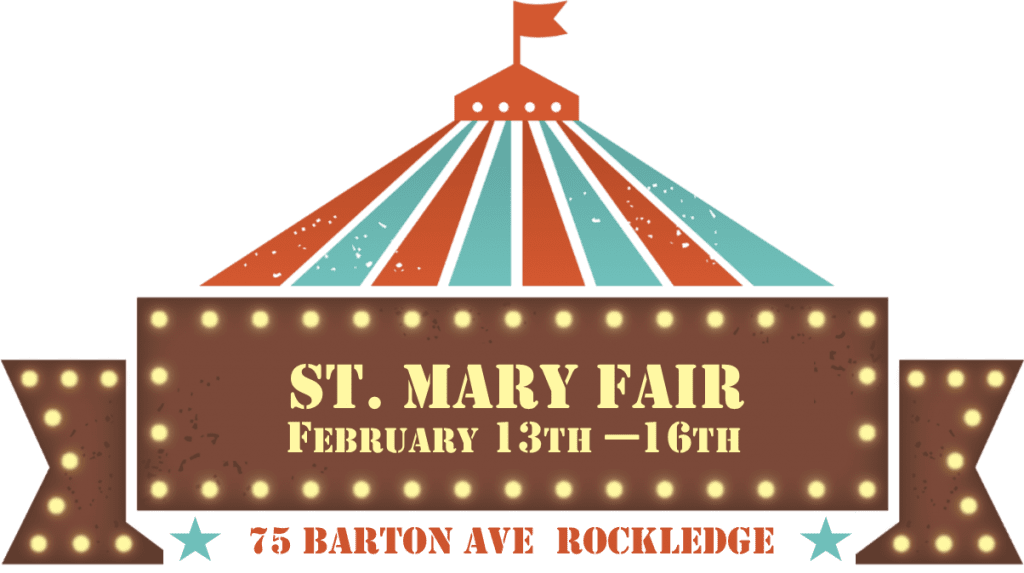 Fair Sponsor
If you would like to be a Sponsor for the Fair, check out some of the opportunities available this year on our Sponsor Form.
Join us for our annual St. Mary Fair. Enjoy rides, great food, and good times!
February 13, 2020 (Thursday) 5:00 PM – 10:00 PM
February 14, 2020 (Friday) 5:00 PM – 11:00 PM
February 15, 2020 (Saturday) 3:00 PM – 11:00 PM
February 16, 2020 (Sunday) 11:00 AM – 8:30 PM
Pre-Sale Tickets
Advance fair tickets are available for purchase until February 12th. Your pre-sale wristbands will be held for you at the P.A. Booth at the fair.
Pre-Sale Day Bands: $20 (or $25 at fair)

Pre-Sale Mega Bands: $50

Mega Bands are only available in advance and WILL NOT be available for purchase at the Fair.
For additional information, please contact Rick or Kathy Phelps at kphelps@stmarys-school.org.