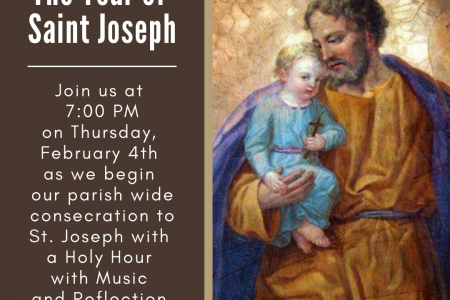 Join us on Thursday, February 4th at 7:00 PM as we begin our parish wide consecration to St. Joseph with a Holy Hour with Music and Reflection by Fr. Blake….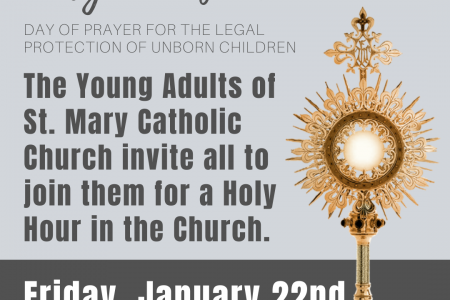 Day of Prayer for the Legal Protection of Unborn Children The Young Adults of St. Mary Catholic Church invite all to join them for a Holy Hour in the Church…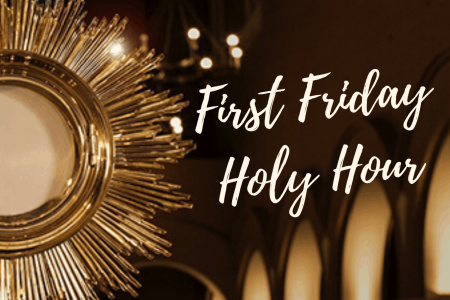 Praise and worship music by Jason & Rachel Bulman.