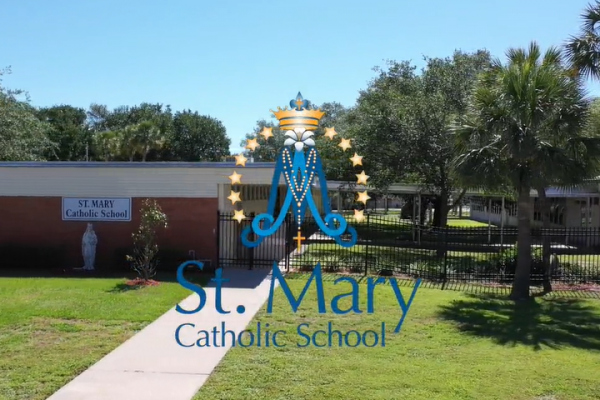 St. Mary Catholic School will host an Open House on November 11 from 9am-2pm by appointment only. For in-person tours, masks are required on campus. If you prefer not to tour in person, please view our Virtual Tour video. St. Mary…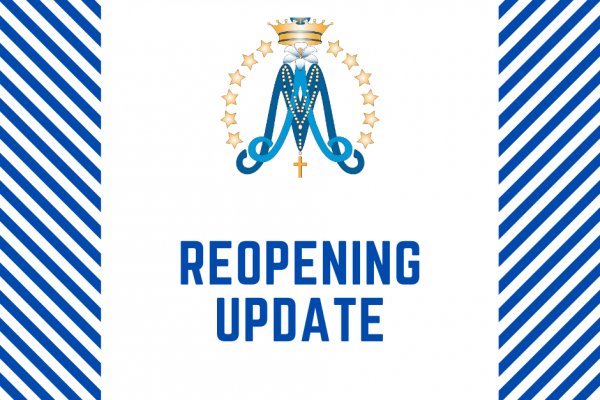 Henry Fortier, Superintendent of Catholic Schools, addresses families about updated reopening protocols for Catholic schools in the Diocese of Orlando. As we look toward the new school year now starting on August 26th, we remain committed to helping ensure the…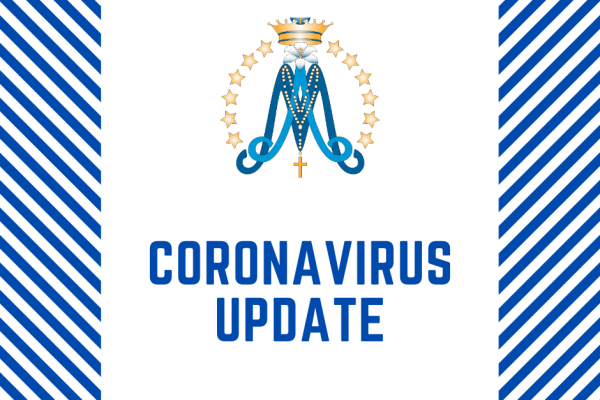 Message from Henry Fortier, Superintendent of Catholic Schools, on School Closures March 13, 2020 Truly May the Peace of Christ be with you. Late this afternoon, Richard Corcoran, Commissioner of the Florida Department of Education, extended the Public Schools' Spring Break…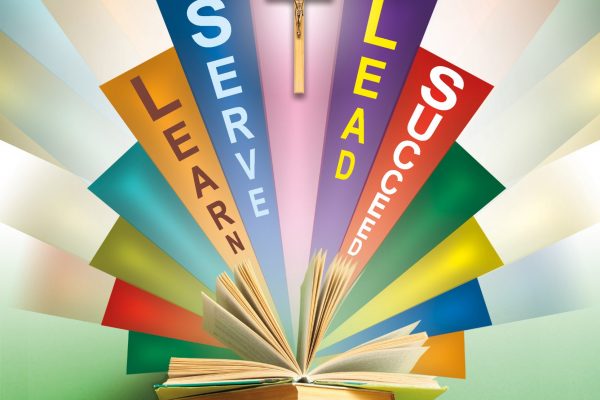 January 26 – February 1 You are invited to attend St. Mary Catholic School Open House on January 28, from 9:00 AM to 2:00 PM and learn how a Catholic education will provide your child with a superior academic foundation in…
St. Mary Catholic School is closed for Christmas break. We will resume classes and normal business hours on Monday, January 6, 2020. We wish everyone a Blessed Christmas and Happy New Year!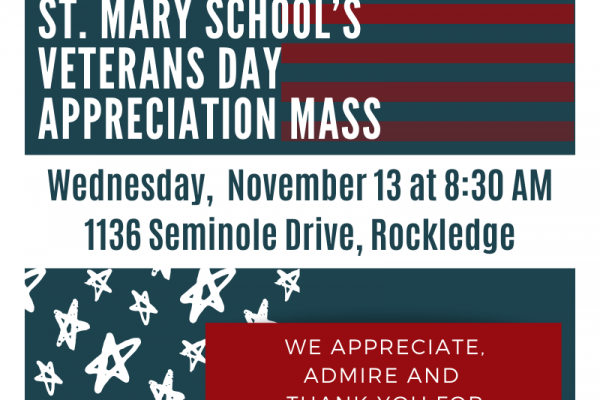 You are invited to St. Mary School's Veterans Day Appreciation Mass on Wednesday,  November 13 at 8:30 AM in the Church. We appreciate, admire, and thank you for your service.
Monday, November 11, 2019 Families are welcome to tour the school during the school day, meet the teachers, and see our great SMS students as they progress through the day. Information packets will be available. Join us from 9 AM…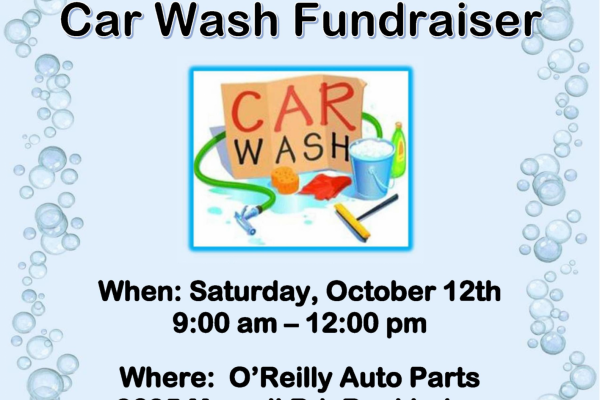 Please come out to O'Reilly Auto Parts in Rockledge (3935 Murrell rd) this Saturday to get your car hand washed by the 8th grade students from St. Mary School. Pre-sale tickets are available for purchase at the school office. Suggested…
Come to the St. Mary School Book Fair to see a blizzard of books. It is the coolest reading expedition ever! You can venture deep into the ice-cold, polar regions on September 23rd – 27th from 7:45 to 4:00 pm…
We honored first responders at our 9/11 flag ceremony and prayer service. We welcomed Rockledge Public Safety Director Joe LaSata, Deputy Fire Chief Jim Wilson and Brevard County Sheriff Wayne Ivey (with K9 Junny), along with many other heroes who…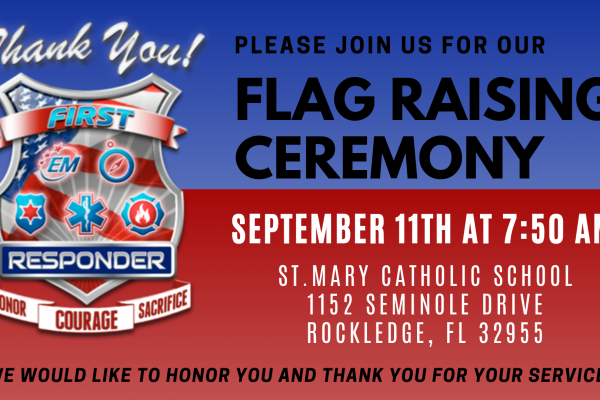 Please join us for our Flag Raising Ceremony on Wednesday, September 11th at 7:50 AM in front of the school. We would like to honor you and thank you for your service!