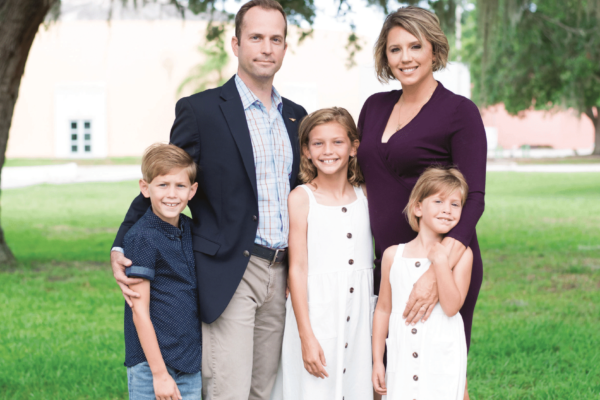 Meet the Kellgren Family! They are a St. Mary Annual Fund Legacy Sponsor. They were recently featured in the August issue of the Viera West magazine. We thank them for their generosity and continued support of St. Mary Catholic Church…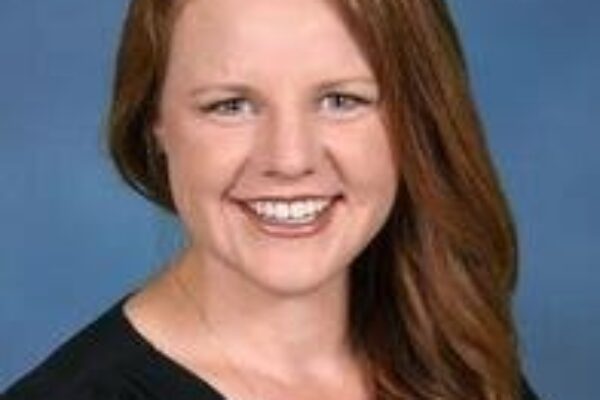 We would like to welcome Ms. Stephanie Swartz, the new Principal of St. Mary Catholic School.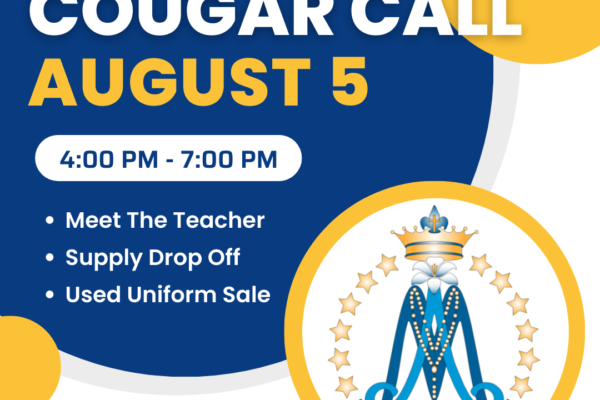 Friday, August 5 4:00 PM – 7:00 PM Our annual Cougar Call is a great time to meet families, to talk to teachers, to drop off school supplies, to look into opportunities to become involved as a volunteer and to…
Monday, November 11, 2019 Families are welcome to tour the school during the school day, meet the teachers, and see our great SMS students as they progress through the day. Information packets will be available. Join us from 9 AM…
We honored first responders at our 9/11 flag ceremony and prayer service. We welcomed Rockledge Public Safety Director Joe LaSata, Deputy Fire Chief Jim Wilson and Brevard County Sheriff Wayne Ivey (with K9 Junny), along with many other heroes who…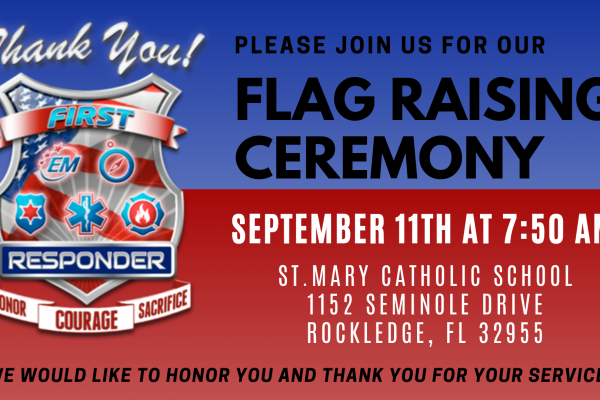 Please join us for our Flag Raising Ceremony on Wednesday, September 11th at 7:50 AM in front of the school. We would like to honor you and thank you for your service!
You are cordially invited to celebrate Grandparents Day with us at the 8:30 AM Mass on Tuesday, September 10 at St. Mary Catholic Church.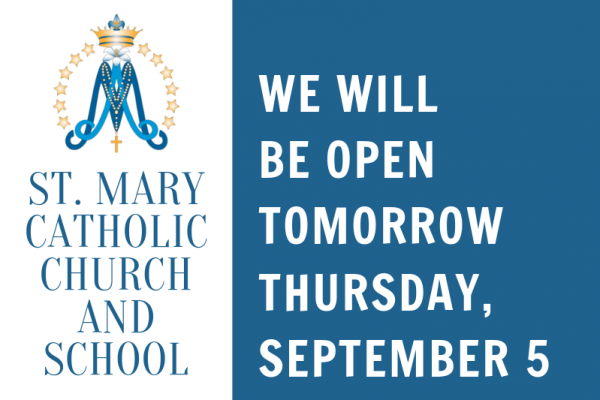 Thanks be to God there is no damage to the school. We will be opening tomorrow as usual. See you tomorrow! For lunches: Miss Ericka is planning corn dogs and hot dogs for lunch. If you evacuated and will not…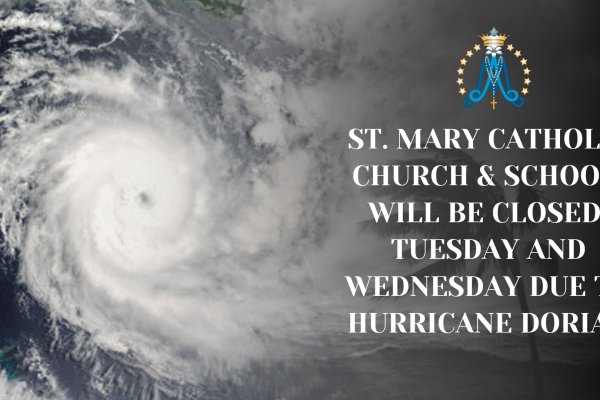 Due to the progress of Hurricane Dorian, St. Mary School will be closed on Tuesday and Wednesday. We will assess any damage to the school and conditions on the roads and surrounding areas before we decide to reopen on Thursday…
Good afternoon! Our MS science teacher, Mrs. Alexis, and Mrs. Denise Stacey (mom of Amelie) will oversee a middle school Garden Club in 19-20. They will be planting flowers and taking care of them while learning about how things grow….