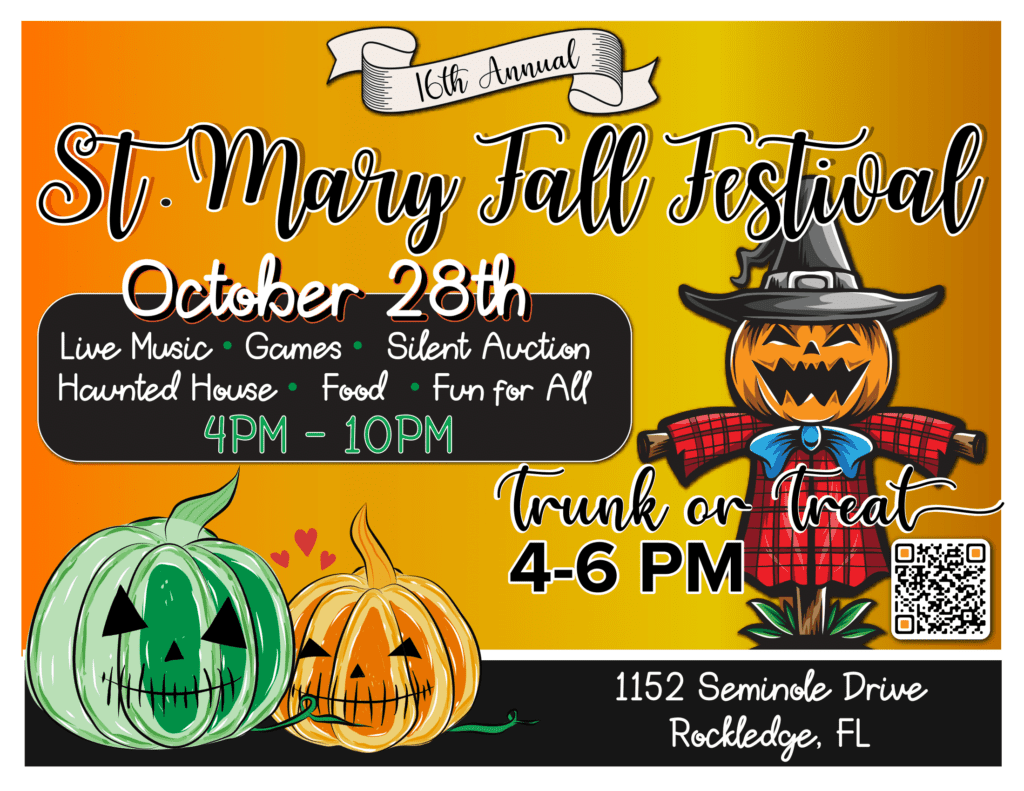 Please join us for our 16th Annual Fall Festival on Saturday, October 28, 2023 from 4:00 PM to 10:00 PM at St. Mary Catholic School. For more information, please email events@stmaryrockledge.org or call the school office at (321) 636-4208.
TRUNK OR TREAT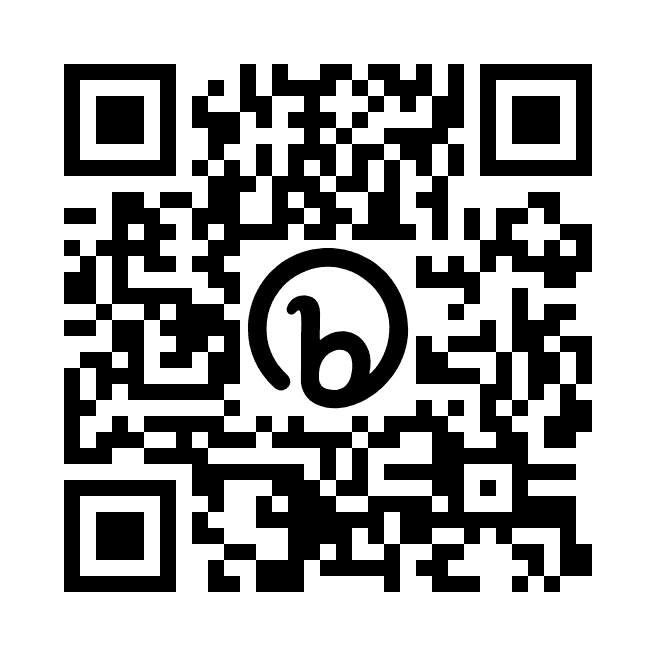 Saturday, October 289th 4:00-6:00 PM
Thank you for your interest in participating in St. Mary School's 4th Annual Trunk or Treat!
This Trunk-of-Treat is FREE to participate in. It is available to the FIRST 30 cars ONLY! Click below for more information!
SPONSORS
This is an exciting community event that will have activities and events for children of all ages. This year's theme is all about your fall favorites! The events will include a Haunted House, games, food made by the St. Mary Community, a trunk or treat, pumpkin patch, hay rides, a cake walk and many more interesting and fun activities!
For over 60 years students at St. Mary have been educated with a strong sense of community fostered in a peaceful, Christ-centered environment. St. Mary School teaches students to have high expectations and to be responsible, independent, enthusiastic learners who value and respect their learning community. We are truly educating leaders for the new century.
St. Mary School has received the National Blue Ribbon School of Excellence Award and is recognized as one of the top private schools in the nation. The school takes pride in academic excellence, mission outreach, outstanding test scores, science research, Spanish language, technology, art, literary and athletic achievements. This sponsored event supports the St. Mary School's ability to fund scholarships for students who are unable to pay full tuition, as no child is turned away due to an inability to pay.
This event offers sponsor opportunities through our Annual Fund. All of our sponsors will be acknowledged at our major events, Fall Festival & Mardi Gras (see below for more info). This is an advertised event and we expect a high turn out from families in the Brevard County area, we have had over 2000 people come to this event in past years.
FALL FESTIVAL SHIRTS
St. Mary School Fall Festival T-shirts are on sale for $10.00 each. Please cut off bottom portion and return with payment. If paying by check please make out to St. Mary School. Orders must be placed by Wednesday, August 23, 2023!
50/50 RAFFLE
This a great opportunity for the school to raise money because the tickets cost us nothing AND it's also a great opportunity for YOU to win some money as well! Our goal this year is to sell at least 300 books. If we hit this goal, the school will earn $3,000 and one lucky winner will win $3,000!!!
The 2022 winner won $3,000!!
$5 a ticket or 5 tickets (1 BOOK ) for $20
Make checks payable to: St Mary Catholic School
The winner will be announced October 28th at the Fall Festival. You DO NOT need to be present to win. If you have questions or would like to be more involved, please reach out to Julie Kellgren events@stmaryrockledge.org Thank you!!!
Please complete the form below to let us know how many books you would like.
ONLINE RAFFLE
VOLUNTEER
ART CONTEST
Contest is open to all children that are in the Age Categories. Submit your drawing to the St Mary's School office October 20th. Please put artwork on an 8.5 x 11 piece of white paper, with name, address, phone #, and Age Category on the back. Artwork, including ribbon winners, will be displayed for the community to view during the festival. Prizes will be awarded to the winner of each age category, and best in show.
VENDORS