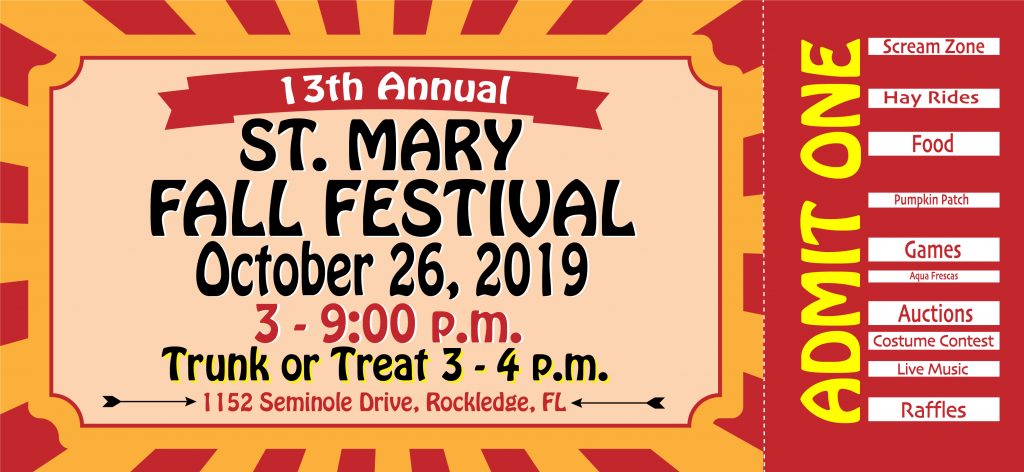 Please join us for our 13th Annual Fall Festival on Saturday, October 26, 2019 from 3:00 PM to 9:00 PM at St. Mary School.
For more information, please email smsfallfestival@gmail.com or call the school office at (321) 636-4208.
2019 Fall Festival Sponsors
Yes, I would like to sponsor!
Fall Festival T shirts
Our 13th Annual Fall Festival Shirts are only $10. Orders are due by Friday, September 13th!
Fall Festival Vendor
If you would like to participate as a vendor, please let us know by completing the application provided.