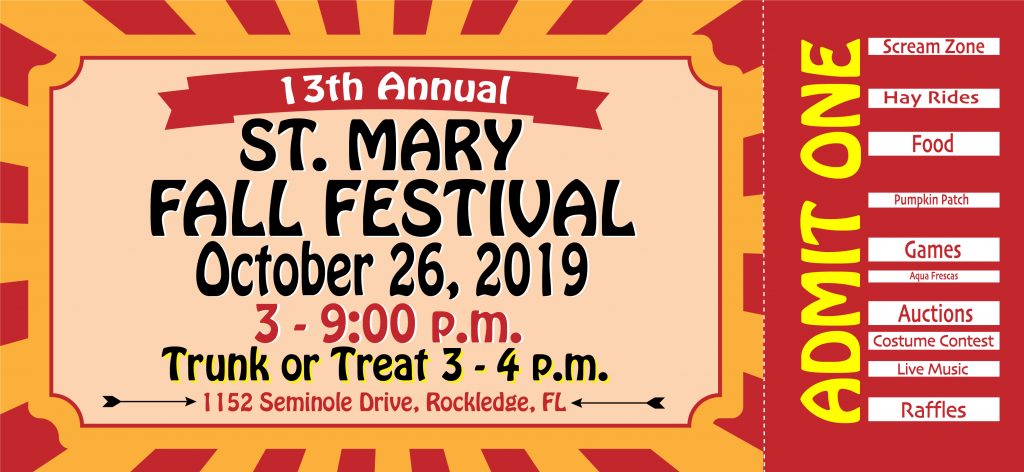 Please join us for our 13th Annual Fall Festival on Saturday, October 26, 2019 from 3:00 PM to 9:00 PM at St. Mary School.
For more information, please email smsfallfestival@gmail.com or call the school office at (321) 636-4208.
Trunk or Treat
Would you like to Decorate Your Car?
St. Mary School Fall Festival will host a Trunk or Treat from 3-4 p.m. in the parking lot next to the Marian Daily Chapel. We have parking spaces for the first 20 cars that sign-up only! Those decorating their car must supply their own treats. Decorated cars must arrive by 2:30 p.m.
Trunk or Treaters will vote for the best decorated car, and there will be a prize for the car with the most votes!
Please register by Wednesday, October 23, 2019.
Volunteers
We need your help!
Art Contest
Fall Festival T shirts
Our 13th Annual Fall Festival Shirts are only $10. Orders are due by Friday, September 13th!
Fall Festival Vendor
If you would like to participate as a vendor, please let us know by completing the application provided.
2019 Fall Festival Sponsors
Yes, I would like to sponsor!
Thank you to our Entertainment Sponsors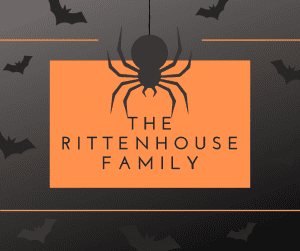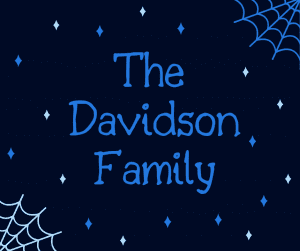 Thank you to our Scream Zone Sponsors
Thank you to our Pumpkin Patch Sponsors
Thank you to our Food & Beverage Sponsors
Morgan Stanley, Hester Group
M&R Engineering
Barfield Contracting
Club House Cuts
The Kellgren Family
Thank you to our Truck or Treat Sponsors
Christopher Burton Homes
Paradise Ford
Blinds of All Kinds
Massey Services
Thank you to our Games Sponsors
Tom Davis with Re/Max Elite
Superior Skilled Trades
Colorite East Inc,
Chico & Pat Mastropaolo
Wave Eater
Graceful Gifts Dance Studio
A.R. Cocoa Meat Market LLC
Cindy & Kevin Oats
The Harris Family